Painters and Decorators in Clitheroe
Our talented painters and decorators can completely transform any residential or commercial space in Clitheroe
As your local painting and decorating partner, Martyn Clegg's Painting and Decorating Services is conveniently located near to Clitheroe, allowing us to serve clients in Clitheroe and the surrounding areas. We have a deep understanding of the local preferences, architectural styles, and design trends, enabling us to tailor our services to suit your unique needs. Whether you're in need of residential painting, commercial decorating, or any other related services, our local expertise ensures that we deliver results that align with your vision and the overall aesthetics of the area.
When it comes to transforming your space with skill and precision, Martyn Clegg's Painting and Decorating Services is your trusted partner. Our highly qualified and experienced team understands the transformative power of a fresh coat of paint or a beautifully installed wallpaper. Whether you're looking to revitalise your home, spruce up your office, or enhance a commercial space, we are dedicated to delivering exceptional outcomes that exceed your expectations.
At Martyn Clegg's, we believe in giving each project our undivided attention. We prioritise collaboration and work closely with you to fully comprehend your unique preferences, working style, and goals. Our team is committed to bringing your vision to life while providing expert advice and recommendations based on our extensive knowledge of the latest trends and techniques. Your satisfaction is our utmost priority throughout the entire process.
We understand that using top-quality tools and materials is essential for achieving outstanding results. That's why at Martyn Clegg's, we only utilise the highest quality supplies available. Every surface we touch is treated with the utmost care and attention, ensuring a flawless finish. From meticulous wall preparation to precise crack filling and sanding, we take the necessary time to ensure that the final product is of the highest quality. Our skilled painters and decorators take great pride in their craftsmanship and meticulous attention to detail.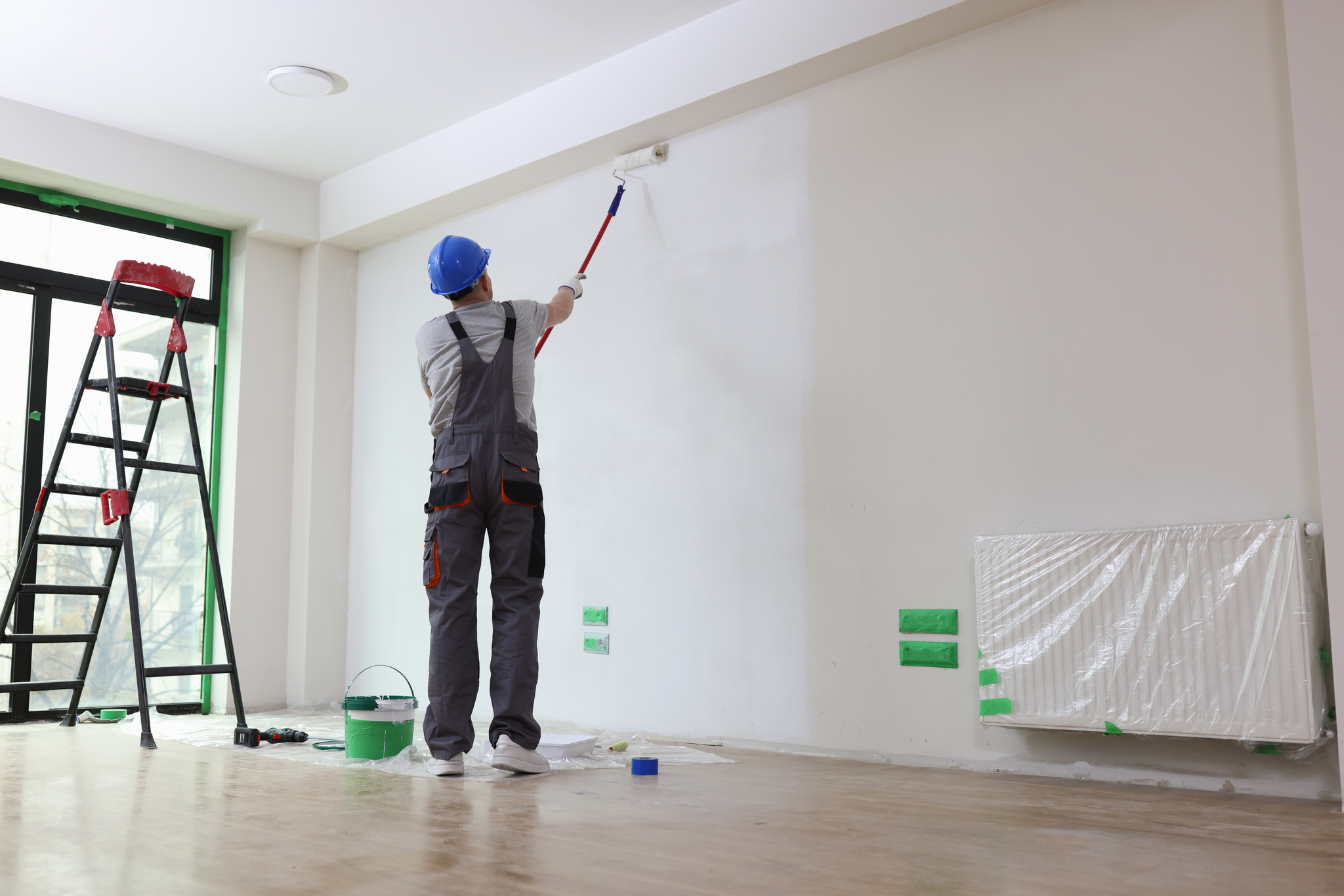 Our painters and decorators do outstandingly high-quality work throughout Clitheroe using only the best materials.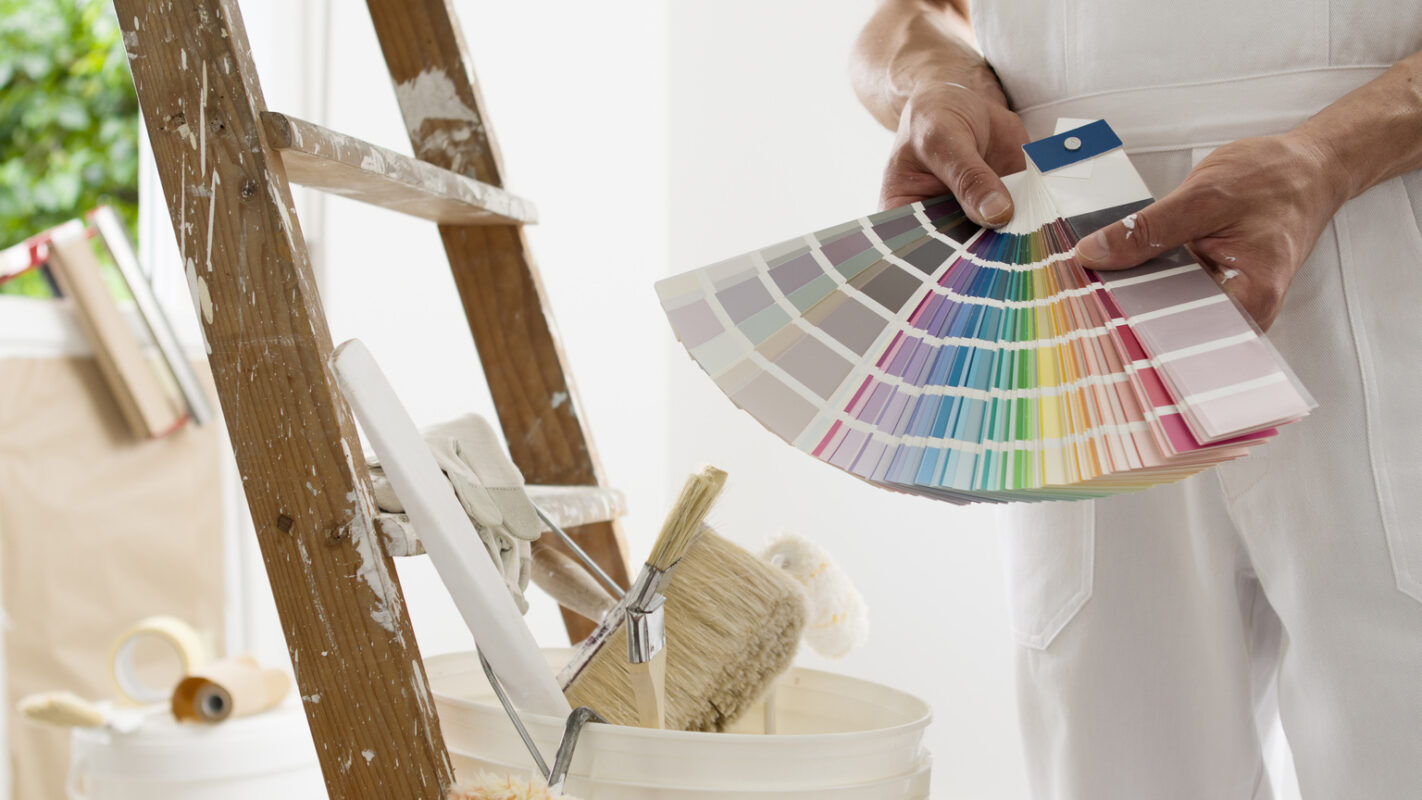 At Martyn Clegg's Painting and Decorating Services, we offer a comprehensive range of services to meet your individual requirements. Whether you need a fresh coat of paint for the interior of your home or a vibrant exterior transformation, our skilled team is here to deliver exceptional results. With our expertise in colour selection, surface preparation, and precise application techniques, we will bring your vision to life and create a stunning ambiance in your space.
We cater to both residential and commercial clients, understanding the unique needs of each. Whether you're a homeowner looking to transform your living space or a business owner seeking to enhance your office or commercial area, we have the expertise to handle it all. From small accent walls to complete room makeovers, we take pride in delivering exceptional craftsmanship and attention to detail, regardless of the size or complexity of the project.
Our goal at Martyn Clegg's Painting and Decorating Services is to ensure that every customer is completely satisfied with the work we provide. We prioritise punctuality and professionalism, always arriving on schedule and completing projects within the agreed-upon timeframe. Our team understands the importance of respecting your property and maintaining a clean and organised work environment. You can trust us to handle your space with the utmost care and leave it neat and tidy upon project completion.
Take advantage of our free consultation offer to discuss your ideas and discover how we can bring them to life. With our amazing painting and decorating services, you can create an atmosphere that reflects your unique style and personality. Trust our experienced team to deliver exceptional craftsmanship and attention to detail, ensuring a stunning result that will exceed your expectations. Contact Martyn Clegg's today and let us turn your vision into reality.