WALLPAPER MURALS INSTALLATION
When it comes to mural installation in Burnley and the surrounding areas, no one does it better than Martyn Clegg.
We offer a comprehensive service from start to finish for any project we undertake. Our aim is to assist you in identifying the most suitable source for wall murals wallpaper, while also providing an accurate estimation of the associated costs for the required job.
What are Digital Wall Murals?
Digital wall murals are a form of personalised imagery or designs that are meticulously printed onto superior-grade materials, specifically intended for affixing onto walls. In contrast to conventional wallpaper or hand-painted murals, these murals exploit the advantages of digital printing technology, offering unparalleled accuracy and adaptability.
However, what sets them apart from the murals we are familiar with? Traditional murals frequently necessitate the laborious task of artists manually painting designs directly onto walls, a process that can be time-intensive and potentially compromise the meticulousness of intricate details.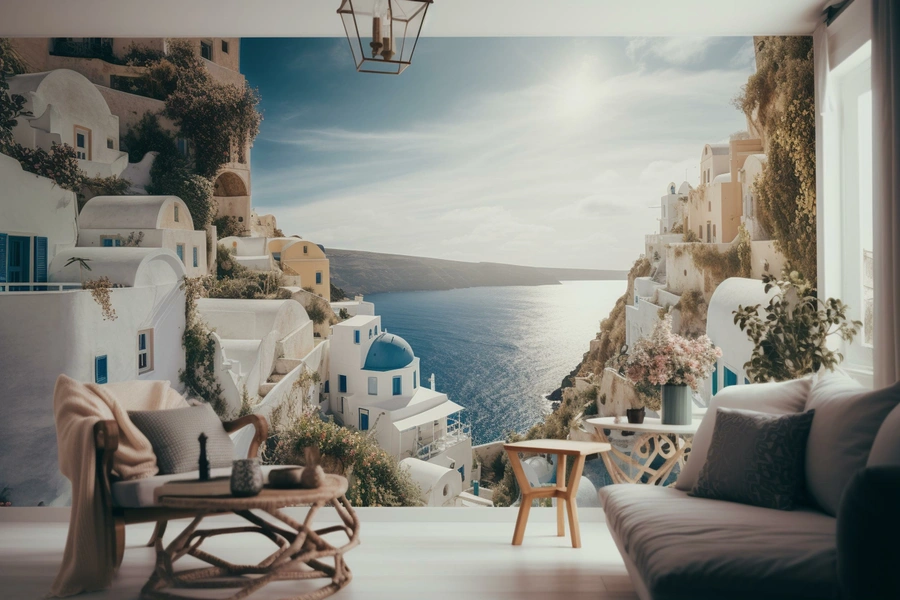 Benefits of Choosing Digital Wallpaper Murals
The remarkable longevity of digital wallpaper murals is one of its most notable qualities. Crafted with precision, these murals are not only aesthetically pleasing but also designed to withstand the test of time. Whether you're worried about temperature shifts or direct sunlight's harsh rays, these wallpapers can resist them, ensuring your space remains as lively and dynamic as the day you installed the mural.
The foundation of a long-lasting mural is its ability to stay in place without the edges peeling off or the design fading. Digital wallpaper murals boast superior adhesion, especially when compared to alternatives like self-adhesive vinyl. While the latter may seem tempting, many find themselves disappointed with its adhesive quality, particularly the reposition able films. In contrast, digital murals guarantee a firm stick that ensures they remain pristine and vibrant for years.
Size doesn't determine importance for us. Be it a colossal public art installation or an intimate mural for a living space, our commitment remains the same: absolute perfection. With a team fueled by relentless passion and expertise, we ensure that every nuance is addressed with meticulous attention, holding ourselves accountable at every step.